Notable Information
Blood Drive 2020: Click HERE for more information
Totus Tuus: Click HERE for the flyer
Totus Tuus: Click HERE for the registration form
Come Learn: What is NFP? Click HERE to learn more
Updates on our Religious Education Site! Click HERE
Click Here for our online church bulletins.
Visit our FORMED Community...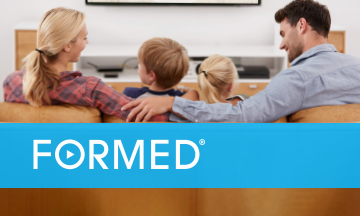 You can visit the Community Page for St Mary by clicking the following link https://smgriffith.formed.org to see our active discussion groups and featured content. If you are not yet registered on FORMED this same link will allow you to first set up a new account as part of our on-line FORMED Community. Enjoy, and may God Bless you...
MASS TIMES
Saturday: 4:30pm
Sunday: 7:30am, 9:30am, 11:30am
Monday: 8:15am
Tuesday: 8:15am
Wednesday: 8:15am
Thursday: 8:15am
Friday: 8:15am
OTHER SERVICES
Confessions: Sat: 3:00pm-4:00pm